About Us
Uk pest control BD is one of the leading Pest control Service in Dhaka. Ever since we started to render pest control services, we have been serving various types of customers including residential, industrial, etc. We are proud to say that we hold ample customers in Dhaka who is truly satisfied with our services. Our secret lies in our priority given to our customers. From the moment we pick up the phone, you will immediately know the difference. We render a customized solution to each of our customers with great care. We use non-toxic components not to cause any harm or side effects whatsoever.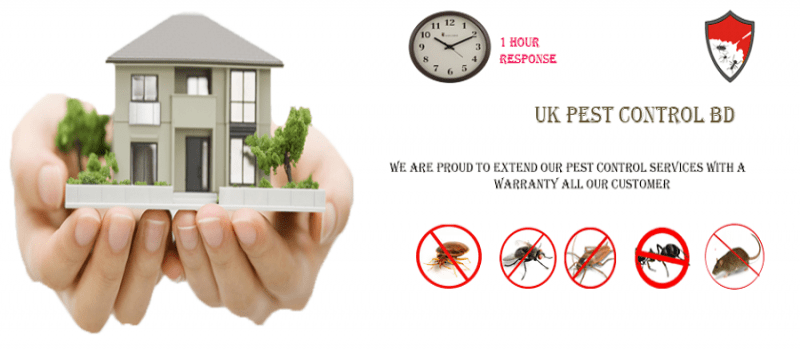 Welcome to Our Uk Pest Control BD
Our Uk Pest Control BD high-quality and professional group is based on a team of experts, quality assurance program, and universal documentation of findings and service, all of which guarantees our insect control service meets our high-quality standards and norms.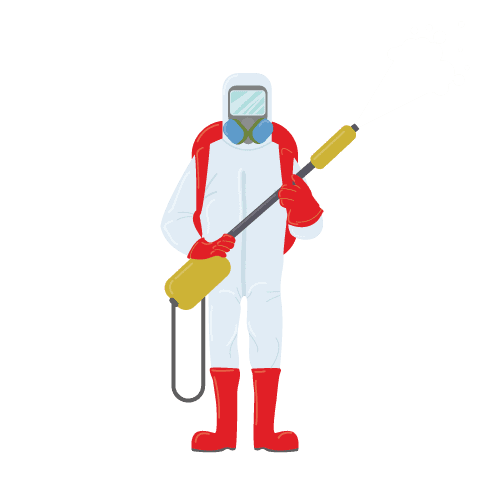 Why choose the best pest control Dhaka, Bangladesh
If you are searching for a licensed, insured, and guaranteed pest control service in Bangladesh, the Uk pest control BD is the best. We provide a professional, prompt and effective solution for pests infestations. Our services are kind to our environment yet works effectively. We eliminate the pests, also make sure to prevent any pest from entering your place ever again.
Trained Technicians: Our technicians are always up to date about pest solution. They have solved pest infestation from the root cause for years. They have the right tools, knowledge and training to tackle the problems in the right way.
Safe yet Effective Pest Control: We use non-toxic,low-risk products which are safe for you, environment. We provide the ultimate peace of mind with effective pest control measures.
Personalized Solutions: Crafted and tailor solution for everyone. Our personalized services are available for all of our clients.
Guaranteed service- Yes, our services are assured and guaranteed. We 100% assure you to get rid of the pests. You are never seeing them again not at your place.
Pest Control Solutions Pricing
Our innovative pest control service is guaranteed to get rid of your insect problems, while our protection services make sure your home is always protected.
Bed Bugs Control
Mosquito Control
Termite Control (৳4000)
Rodent Control
Cockroach Control
Ant Control
Bed Bugs Control
Termite Control (৳6000)
Rodent Control
Mosquito Control
Cockroach Control
Ant Control
Bed Bugs Control
Rodent Control
Termite Control (৳12000)
Cockroach Control
Ant Control
Mosquito Control
How we work in UK pest control services ?
Pest Control Service in Bangladesh
Pest control services are essential to any business or home that wants to keep their premises free from pests and insects. Pest control is the practice of eliminating pests and their larvae, eggs, or spores from a particular area. It can be used to control a variety of pests, including cockroaches, ants, termites, spiders, bedbugs, and mosquitoes. By employing a pest control service, you can safeguard your property from damage caused by pests, and get rid of them completely in a safe and effective manner.
WHY IS THE IMPORTANCE OF PEST CONTROL SERVICE IN BANGLADESH?
A pest control service in Bangladesh is important for a few reasons. Various pests such as cockroaches, rats, bed bugs, ants, mosquitoes, spiders, and termites cause a lot of inconvenience and damage to homes and businesses. Pests also pose a health risk to humans, as they can transmit diseases such as typhoid and malaria.
Therefore, it is important to have a pest control service in Bangladesh to maintain a healthy environment and protect both you and your property. Pest control services can help prevent these situations from occurring, and also help to control the population of pests in your area.
WHY IS THE PEST CONTROL SERVICE IMPORTANT FOR HOMES IN BANGLADESH?
The importance of a pest control service in Bangladesh can be overemphasized. In fact, according to a report by the World Health Organization, almost half of the people living in Bangladesh are at risk of being affected by six major diseases: malaria, cholera, typhoid fever, diarrhea, yellow fever, and respiratory infections. All of which can be effectively controlled and eliminated by effective pest control measures. If you own a home in Bangladesh, it is essential to get your property treated for pests at least once every three months. This will help keep your home free from insects and other pests.
WHY IS THE PEST CONTROL SERVICE IMPORTANT FOR OFFICES IN BANGLADESH?
There are a number of reasons why an office needs a pest control service in Dhaka.
Office pests can cause a lot of damage to property and equipment, costing businesses money in the long run.
Pests can also be a nuisance for employees, disrupting their work environment and causing stress.
They can also spread diseases, which is not only unpleasant but also dangerous for employees and customers.
Pest control services help to prevent these problems from happening in the first place by eliminating any pests that may be living in or around your office.
WHY IS THE PEST CONTROL SERVICE IMPORTANT FOR RESTAURANTS IN BANGLADESH?
Restaurants in Bangladesh are increasingly subject to pests and diseases, which can have a negative impact on their business. Pest control services can help restaurateurs deal with these issues in a proactive and sustainable way.
Pests like rodents and insects can damage food storage facilities, affect the hygiene of the kitchen, and cause financial losses due to the cost of repairs or replacement. They can also spread infections, posing a health risk to workers. In some cases, pests even cause food poisoning.
Restaurants that employ a pest control service manage their environment better overall, which reduces the chances of pests spreading inside or outside the premises. They also receive regular reports on the status of their pests and any corrective action that needs to be taken. This helps them maintain an optimum level of hygiene and prevent any potential damage from taking place.
WHY IS THE PEST CONTROL SERVICE IMPORTANT FOR HOTELS IN BANGLADESH?
Hotels in Bangladesh are subject to a high level of pests and insects, which can cause considerable damage to property and equipment. A pest control service can help to keep hotels safe, clean and protect guests from the harmful effects of pests.
It is important to have a pest control service in place for two main reasons. First, pests can damage property in a number of ways, including by infesting food storage areas, damaging furniture or fittings, or even destroying electrical equipment. Second, insects can transmit diseases that could be harmful to both hotel guests and staff members.
What is the difference between residential and commercial pest control Dhaka?
Pest control can be divided into two main categories: residential and commercial. Residential pest control typically refers to the treatment of insects, rodents, birds, bats, spiders, and other small pests that are seen within a home or business environment. Commercial pest control usually refers to the elimination of larger pests such as cockroaches or beetles that are found outside of a residence or business.
The primary difference between residential and commercial pest controls is cost. Commercial services tend to be more expensive due to the volume of work required in order for them to achieve effective results. Additionally, commercial providers may use harsh chemicals and/or traps that could potentially harm people or pets if not used properly.
While there are some disadvantages associated with using commercial pest control services, they often offer better results than doing it on your own. If you're looking for an affordable solution that will provide good all-around protection against pests inside and outside your home or office building, then a commercial service may be what you're looking for!
WHY SHOULD YOU HIRE A PEST CONTROL COMPANY?
There are a number of reasons why you should consider hiring a pest control company in Bangladesh.
Pest control companies can help to eliminate pests and their larvae from your property, which will help to improve the quality of your environment.
They can also provide advice on how to prevent pests from entering your home in the first place, which will save you time and money.
Pest control companies can also provide treatment for any pests that do enter your home, so you won't have to worry about them coming back again.
In addition to all of this, pest control companies in Bangladesh are experts at dealing with emergency situations, so if something goes wrong with your regular pest control routine, they'll be able to take care of it quickly and efficiently.
WHY OUR Uk Pest Control IS ON OF THE BEST PEST CONTROL COMPANY IN BANGLADESH?
Our Uk Pest Control is the best pest control company in Bangladesh because of the following reasons:
Uk Pest Control is a professional pest control company that has been providing quality pest control services in Bangladesh for over 15 years now. We understand the importance of protecting your property and our team of expert professionals is dedicated to achieving this goal.
We offer a wide range of services, including regular inspections, termite management, cockroach extermination, bed bug removal/treatment, ant control, and rodent control as well and repair.
We have a well-trained and experienced team of pest control experts who are equipped with the latest technology and equipment to deal with any type of pest problem.
We understand the importance of customer satisfaction and always strive to provide the best possible service.
Our prices are very reasonable, making it affordable for everyone.
We offer a money-back satisfaction guarantee so that you can be sure that you're getting the best possible service.
WHAT IS THE OUR UK PEST CONTROL COMPANY METHOD?
The Our UK Pest Control is a Pest Control Service that specializes in the management of bedbugs, cockroaches, mice and other small pests. We use a variety of methods to get rid of these pests, including poisons, traps and sprays.
Poisons Method: Poisons are the most effective way to get rid of pests quickly and completely, but they can also be dangerous if not used correctly. To avoid any potential health risks, we carefully study each pest before selecting a poison that's best suited for it. Additionally, we make sure to follow all safety guidelines during our work to minimize any potential damage done to your property or possessions.
Traps Method: Traps are another popular method used by pest controllers. They're placed around the premises where the pests are suspected to be living and will capture them as they attempt to enter or leave the trap. Once caught, the pests can then be removed easily using our spray equipment.
Sprays Method: Sprays are a last resort option because they're less effective than other methods and can also cause damage if not used correctly. However, if all other options have failed then spraying may be your only option left. We use spray guns specifically designed for this purpose and make sure to target specific areas so that as little damage as possible is done.
We also use thermal imaging equipment to detect where the pests are hiding, and we use targeted pesticides to kill them without harming other organisms or people. We always take care not to harm the environment or citizens in any way.
Frequently Ask Qustion
How do you clean after pest control?
There are a few important steps that you need to take after pest control. First, make sure to remove all traces of the insecticide or poison by washing everything down with plenty of water. Second, protect your furniture and other items from further damage by covering them in cloth or plastic wrap while they are still wet. Finally, seal any cracks and crevices in doors and windows using silicone adhesive tape or caulking.
By following these simple tips, you can help ensure that your home is safe from pests long after the exterminator has left it.
Are the pest control treatments safe for my family and pets?
There is no surefire answer to this question, as the safety of any pest control treatment depends on a variety of factors, including the agent that is being used and the size and weight of the target pests. However, most experts recommend applying treatments only when necessary and using caution when handling or coming into contact with treated areas.
How much does your pest control service cost?
Pricing for pest control services can vary depending on the type of service you require and your location. Professionals may charge by the hour, or they might offer a fixed-price contract that includes periodic inspections.
Do you offer a satisfaction guarantee?
We offer a 100% satisfaction guarantee on all our services. If for any reason you are not happy with the results of our work, simply let us know and we'll take care of everything from there. We understand that things can sometimes go wrong, so don't hesitate to reach out to us if you ever encounter any problems after our work is completed.
Does your service offer special discounts?
Yes, we offer special discounts to our customers on a regular basis.
Do you offer hourly service?
We offer a range of services, including custom work and consulting, so we are sure to have something that fits your needs. If you need help with a specific task or project, our consultants would be more than happy to provide guidance and assistance. We also offer hourly service at affordable rates so that you can get the most out of our expertise.
When can I clean after pest control?
Cleaning after pest control is an important part of protecting your home and family from unwanted pests. Generally, you should clean the area where the pest was eliminated as soon as possible. This will help to eliminate any breeding grounds that may have been created. You can also vacuum and mop the entire room or area, using a mild cleaner if necessary. Finally, ensure that all surfaces are clean and dry before putting furniture back in place or storing anything away.
What's the next step after I book your service?
After you have booked your service with us, the next step is to confirm your date and time. We will then send you additional instructions regarding what to wear and bring. Finally, we'll send out a reminder email just before your appointment.
How Long Does Pest Control Take?
There is no one answer to this question since the duration of pest control depends on a variety of factors, including the type of pests and the severity thereof. However, in general, pest control can take anywhere from a few hours up to several days. It's important to hire an exterminator who knows what they're doing so that your home remains free from pests for as long as possible.
Can I sleep in my bed after bed bug treatment?
It's important to follow the instructions given by your exterminator when you are treating bed bugs. This includes sleeping in a separate room, using an insecticide that is effective against bed bugs, and avoiding infested areas until the treatment has been successful. Once you have completed these steps, it may be safe to return to your bedroom if you're taking precautions such as checking all of your furniture for signs of activity before settling in. Remember: Once a bug has entered your home, there is no telling where or when it will return!
What is the most common method of pest control?
There are a number of different methods that can be used to control pests, but the most common is probably spraying. Spraying pesticides into the air or using them as bait can help to kill insects and prevent them from breeding. There are also traps that use poisonous ants as bait, and these can be placed in areas where insects thrive (like kitchens or closets).
What is the difference between pest management and pest control?
Pest management is the practice of managing pests and their populations in a way that does not result in damage or injury. This may include surveillance, identification and elimination, biosecurity measures, habitat modification, or chemical control. Pesticides are only one tool used for pest management; other methods might include trapping or exclusion techniques.
Pest control involves the use of pesticides to kill or eliminate pests from an area where they do not belong. It is often done by professionals who have been trained and licensed to do so.
How do pests damage plants?
Pests damage plants because they eat leaves, buds, flowers, and fruit. This disrupts the flow of nutrients and water to the plant's tissues which can eventually cause them to wilt or die. Additionally, pests spread diseases in plants which can stunt their growth and ruin the crop.
Ultimately, it is important to identify what type of pest is attacking your plants and take appropriate action based on that information.
Which chemical is best for pest control?
There are many different types of chemicals that can be used for pest control, but one of the most popular is pyrethrum. This agent is derived from a flower found in the chrysanthemum family and has long been used as a pesticide. Pyrethrum works by inhibiting certain insect enzymes that are essential for their survival. It also kills immature stages of insects, which reduces or prevents reproduction.
Pyrethrum comes in various forms, including sprays and dusts, so it is important to select the appropriate product for your specific needs. Additionally, it may be necessary to apply this chemical several times over an extended period to achieve effective results. Always read labels carefully and follow directions closely when using any type of pest control product!
What materials will you use for pest control?
There are many different materials that we can use for pest control, depending on the type of pests that you are trying to eliminate. For example, if you have ants or spiders in your home, then poisonous baits like ant traps or spider grids may be a better option. If termites are invading your property, then a combination of poison and subterranean barriers like expandable netting might work best.
Different types of pesticides also exist that target specific pests using various methods such as contact lenses (anticoagulants) or Bt toxins (botanical poisons). It is important to read the label carefully before using any pesticide to avoid harming yourself or your pets. And always wear protective gear when handling hazardous chemicals!
Is Monthly Pest Control Necessary?
There is no one-size-fits-all answer to this question, as the frequency of your pest control needs will vary depending on the environment in which you live and the type of pests that are present. However, it is generally recommended that you get a professional service every three months or whenever there is a significant change in the pest population. This way, you can be sure that your home and property are protected from potential damage or infection.
What Payment Methods Do You Accept?
We understand that different customers have different payment needs. That's why we offer a variety of secure and convenient methods of payment, including online banking, debit cards, Bikash, Rocket, and Nagad.
When should I call pest control?
While there is no one definitive answer to this question, it is important to call pest control when you notice any of the following signs: insects flying around your home in high numbers; holes or tears in your walls; furniture that has been disturbed; strange odors coming from your home; pests entering through open doors and windows.
Pest Control will be able to determine the source of the problem and offer a solution that best suits your needs.
our Pest Control score
We are leaders in the industry that specializing in protection against common insects, including termites, rodents, and spiders. We have more than 50 years of experience in bugs control services.
Happy Clients About Us
I always do routine pest control for my business premises. In these years I have hired various pest control services and most of them were not up to the mark. Luckily I found the best pest control and have been hiring them ever since. They have done a very good job every time.

I was in a lot of trouble because of the cockroach infestation. the whole kitchen was in mess and i was concerned about the health of my family. I tried a few methods but all were in vain. finally, I hired Best pest control and their service worked like magic. Everything is gone, just in a day. Thanks to Uk Pest Control BD