Best Pest Control Service in Dhaka, Bangladesh
If you ever had to live with ant, rodent, cockroaches or bed bugs, you know those DIY solutions don't work mostly. If the insects have already invaded your living space, you must call for a Professional pest control bd. A serious issue is better handled by experts. If you are living in Dhaka, there are many companies providing Pest control service in Dhaka.
Choosing a reliable service provider for Pest control in Dhaka city is a little tricky since every company promises results. Yet sometimes they may fail to do so.
But you still need to do something when the bedbugs do not let you sleep through the night or the mice vandalize your properties. Before the pest infestation causes more damage and illness, seek professional from Best Pest Control BD. We have been rendering both residential and industrial pest control in Dhaka city for more than 10 years. With our experts handling chemicals, we assure you of getting rid of any insects from your place.
What is meant by pest control?
Pests are undesirable insects or any other creatures that cause damage to properties and a threat to health. So the goal of pest control is to minimize the structural damages by getting rid of the pests. Typically the pests are killed by chemicals. There are other humane methods as well. For example, making changes around the property and using sound to repel the pests.
Why do we need pest control in Bangladesh?
When it comes to keeping your home or office safe, Pest control is a must. Some pests like Spiders are quite harmless. But the majority of the pest can contaminate or cause serious damage to your properties. If you are looking for urban pest control in Bangladesh, Best pest control is the destination for Pest Control Services in BD. Here is why you should do regular pest control.
Pests infect human health
It was just recently when Dengue was widespread in Dhaka and an uncountable number of people suffered for it. This reason alone justifies why we need pest control in Bangladesh. And its not just about mosquitoes, cockroaches, flies, rodents can degrade health by causing illness.
Pests And Rodents destruct properties and other valuables
Most of the time pest infestations go unnoticed for a long time. Termites, carpenter ants, rodents are known for destroying valuables. The thing about some pests is that they could be hiding anywhere and secretly ruining your belongings. And you won't know a thing. By the time you know it it is already beyond repair. This is why a regular check-up and pest management is all you need to protect the valuables.
"Do-it-Yourself" does not always work
The DIY project is a good concept until you fail to see the expected result. Just like the other DIY projects, it does nothing but waste money with buying the tools. At the most, you can just put a band-aid on the serious cut. And you need to seek an expert. Best Pest control BD can help you save money in the long run with a solid solution. Why not invest in a long term solution instead!
Stress-free, rest easy
Not to mention the struggles we go through when we live with a ton of insects. Imagine going to the office without getting enough sleep for the bed bugs or the cockroaches found in your breakfast bowl. And the rodents always ruin your favorite sweater. It's unimaginable how those small insects can take away peace from your life. Well, you should give power to no one to stress you out. Not those annoying creatures especially. Wave them goodbye with Best Pest Control professional Pest control in Dhaka city.
Saves money at the end
A lot of people would avoid pest control because of the money involved. If it is only about a few mosquitoes then it is fine. But what if its some destructive pests then you would end up with more loss than ever. So it is better to invest in a reliable pest control company like the Best pest control Bangladesh.
What is the importance of pest control BD?
The importance of pest control in office
Offices are prone to pest invasion due to a lack of cleanliness. An unclean office with pest crawling everywhere set a bad impression. Not only that it can hamper the productivity of some workers as some are afraid of pests.
Importance of pest control in the kitchen
A kitchen is an attractive place for all kinds of pests. The majority of us tend to leave the dishes undone. And if you don't clean the shelves and cabinets regularly, it will attract more and more pests. It is more important to clean up the kitchen especially if you run a restaurant.
Importance of pest control in housekeeping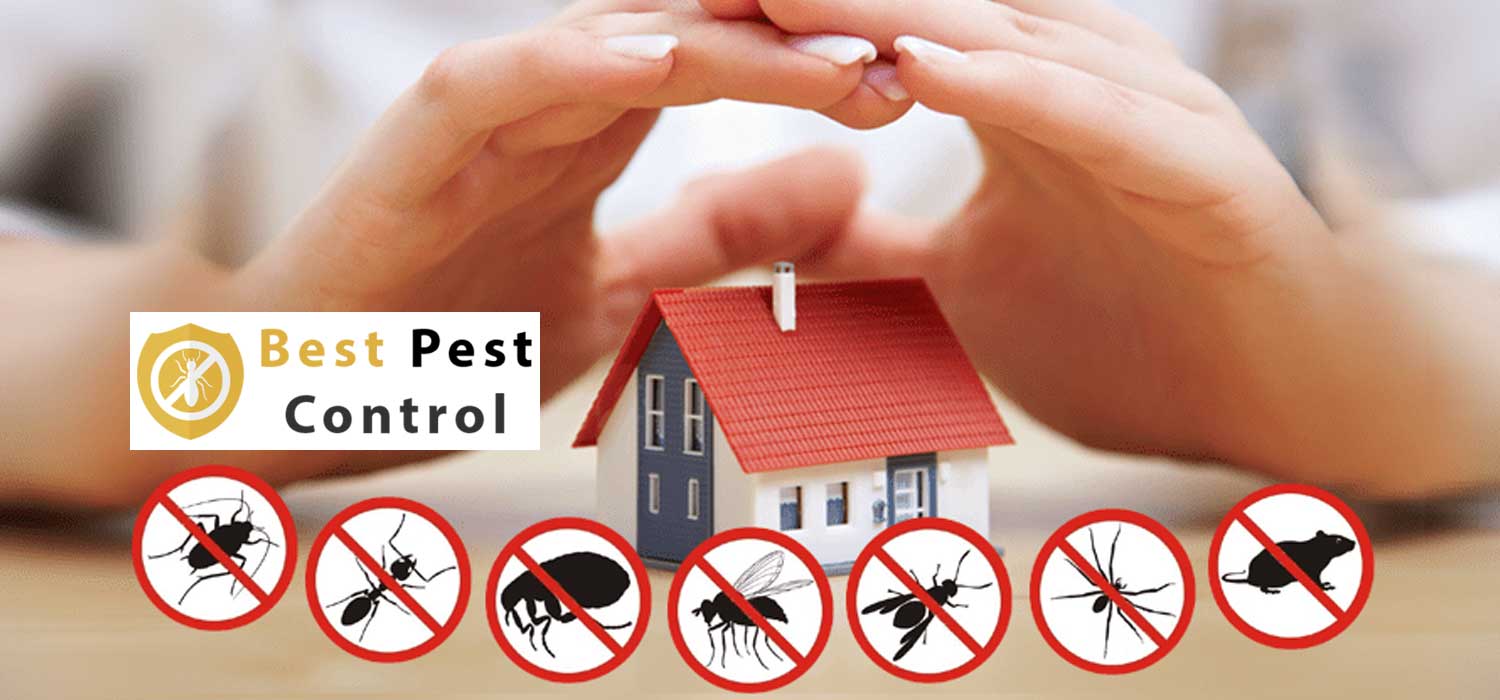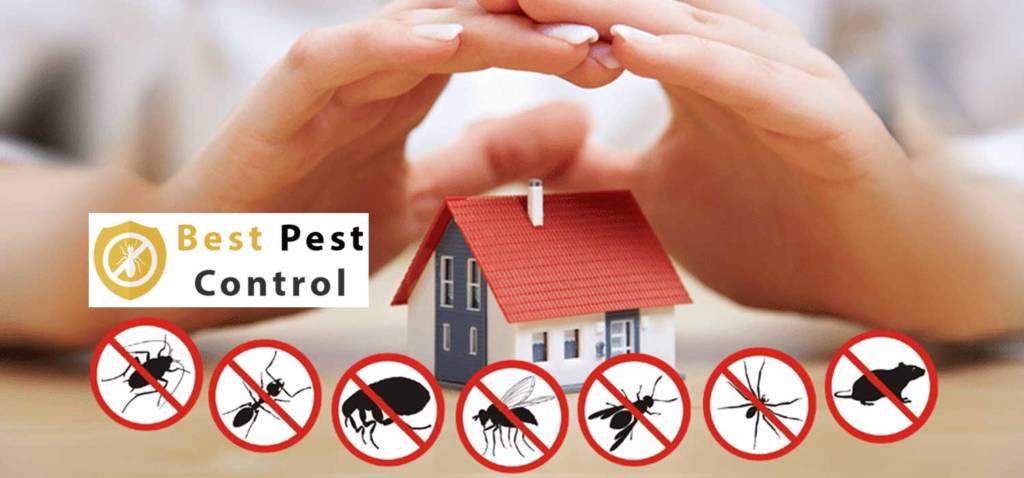 Sometimes keeping the house clean and tidy is not enough. Pests still find a home at your home. When cleaning or organic methods don't work, its time to upgrade and switch to chemicals with expertise assistance provided.
Pest infestation is a nightmare for any hotel. A pest infestation can not only ruin the valuables but also ruin the reputation. A hotel should above all have a team dedicated to a pest inspection. Or else subscribe to the pest control service package.
What are the benefits of pest control?
Dealing with pests only when the problems arise is like waiting for the pest to destroy the valuables already. Rather invest in regular treatment and prevent unwanted situations. Plus they can infect u with a lot of health complications It is better to avoid it all at once.
Pests are common problems in Dhaka. Still, most of the people are unwilling to seek experts. Consider the following benefits of pest control services from expert professionals at Best Pest control, Dhaka.
Disease-free environment
Home is supposed to be safe. But most of the disease can start right from your home. Some of the pests like mosquitoes, roaches can transmit deadly diseases like malaria, dengue, plague, etc. By getting a pest inspection and management you are ensuring safety for yourself and loved ones.
Sound sleep
No, no one ever had sound sleep with bed bugs itching and rashes. We do not need to separately remind you of how important sleep is. Firstly you will experience skin irritations. Secondly, you will do yourself harm if you don't get proper sleep. Better contact with pest control right now.
Professional expertise
The usage of pesticides and chemicals is not always necessary. Professional pest controls use them only for last resort. Whereas with DIY projects you can misapply the chemicals. This would do more harm than good. Nowadays most service companies use non-toxic, eco-friendly chemicals.
Long term health relief at less cost
There are many pest controls in Bangladesh that offer services for several times after a time interval. For example, Best Pest Control BD offers several packages that include re-service at no charge at all. See it by yourself regular service could not only prevent further pest invasion but also it is an economical choice.
What are the different methods of pest control?
Just as we talked about earlier, eliminating bugs does not always require chemicals. Various Pest control companies use different methods for pest removal based on their values. In case you do not want to be killing the pest or you care about the environment the good news is you can approach an alternative method.
Organic Pest Control
Organic Pest Control method implies using earth-based substances. The major type of organic pest control method involves using
Oil sprays
insecticidal soap
Floating row covers
Sticky traps and so on
Biological Pest Control
This is a chemical-free and 100% safe pest control system. Biological Pest Control is absolutely natural. It relies rather on the natural hierarchy than chemicals. For example – it could involve introducing natural predators to a particular type of pest. Biological methods are effective especially on Centipedes, spiders, ants, etc.
Chemical Pest Control
When organic or biological methods do not work, chemical pest control is the last resort. You can find plenty of options for chemical pest control. You can use various chemicals in both residential and commercial buildings. It is to remember that the misapplication of chemicals can endanger the surroundings. That is why we recommend taking help from experts.
Other than the above pest control methods, you can maintain hygiene to prevent or minimize the pest outbreaks. Here is what you can do
Do the dishes regularly
Keep the floors and benches neat and clean
Make sure to clean the toilet and bathroom regularly
Clean the kitchen area everyday
Put all the trash in the bin
Kep the septic tanks and leach drains well-sealed
Keep the foods in an airtight container
What chemicals do they use for pest control?
Each type of chemical is effective for a certain type of pest. All the pesticides have a certain active chemical that works as a repeller. The pesticides should also let you know about the possible threats. It is important to take precautions and know the potential dangers involved.
Some of the common types of chemicals used in pest controlling are
Abamectin
Cyfluthrin
Fipronil
Permethrin
Bifenthrin
Hydramethylnon
Pyrethrum
Boric Acid
Deltamethrin
IGR (Insect Growth Regulator)
How much does pest control cost in Dhaka Bangladesh
Usually, all pest controls in BD has its own pricing system. Pest control, in the long run, saves money. Considering the services along with the guarantee, pest control is not pricey at all.
Best pest control service packages start with 1500 only. Advanced package includes termite control, mosquito reduction and many more.
Pollution, large population, negligence, etc are some of the factors that contribute to pest habitat and breeding. Pest control in Dhaka city is now just a call away. Best pest control bd offers affordable packages suitable. We are fully committed to eliminating pests from your place and keep it safe. We provide assured and effective solutions for ants, bugs, termites, mosquito, cockroaches, etc.