WelCome To our Uk Pest Control BD
Uk pest control BD is one of the leading pest control service providers in Bangladesh. Ever since we started to render pest control services, we have been serving various types of customer including residential, industrial etc. We are proud to say that we hold ample customers in Dhaka who are truly satisfied with our services. Our secret lies in our priority given to our customers. From the moment we pick up the phone, you will immediately know the difference. We render a customized solution to each of our customers with great care. We use non-toxic components not to cause any harm or side effects whatsoever. Uk pest control has professional teams who hold vast knowledge on respective cases. We are committed to eliminating the pests from their sources. If the problem arises again, the responsibility is on us. We also offer free home inspection which is included in the services. Our teams have undergone rigorous training to gain a deep understanding of pest infestation. Our team combined with effective products are what you need for eliminating any type of pests.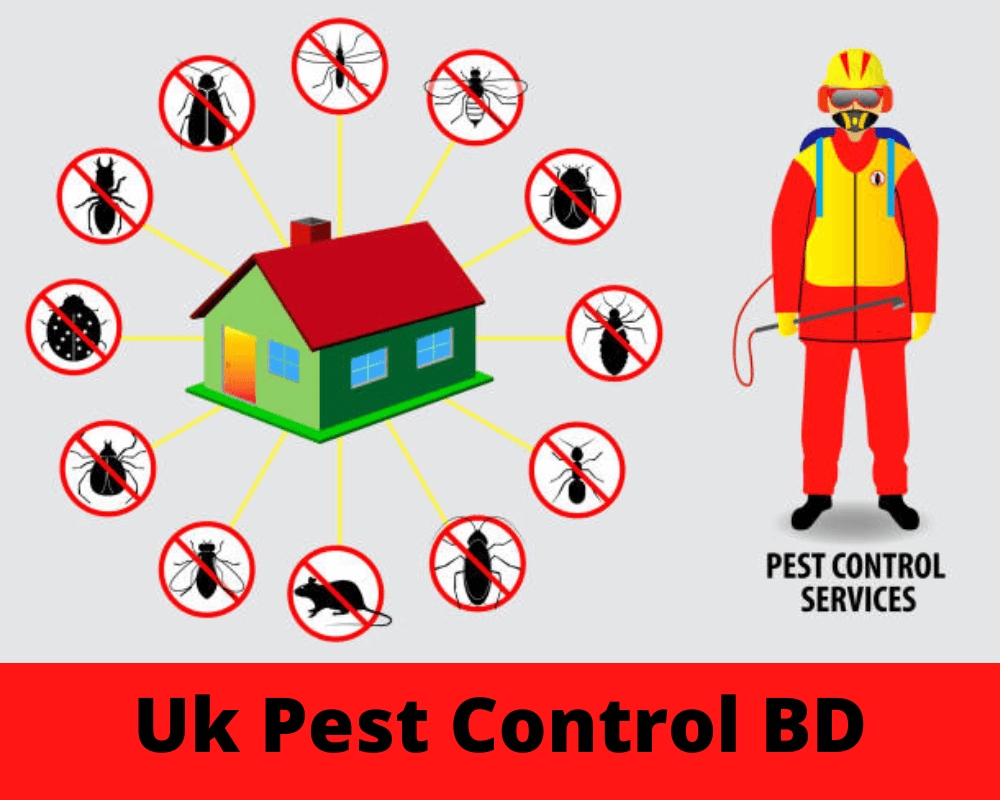 Our Vision
We strive to provide a healthy environment for all homes in Bangladesh. Pests are one of the typical household problems of Dhaka. Yet they can interrupt normal living. They have to be eliminated. We endeavour to make all homes safe and free from diseases carried by pests. But we are absolutely against harmful chemicals that contaminate the surroundings. Hence  our goal is to preserve health and properties, peace of mind to our clients in Dhaka
 Our Mission
We have started our journey from —– in a mission to provide less toxic, environmentally friendly pest control products. Chemical pesticides can greatly impact the environment. They kill other organisms around along with the pests and pollute the environment. To act more responsible still not compromise the promise to eliminate pest have inspired us to provide an alternative solution in Bangladesh. That is why we have approached a scientific-based non-toxic solution for eliminating pests of all kinds.